10 Sep

Les Fées au congrès mondial de la nature

Pour la première fois depuis sa fondation en 1948, à Fontainebleau, le Congrès Mondial de la Nature de l'UICN, s'est tenu en France, à Marseille. Nous avons eu l'occasion de participer à cet évènement avec le CEN PACA. 

Cet évènement organisé par l'Union internationale pour la conservation de la nature (UICN) a lieu tous les 4 ans et réunit des milliers de représentants de gouvernements, d'agences publiques, d'ONG, du monde scientifique, des collectivités locales, des peuples autochtones et des entreprises, mais également  toute personne intéressée par les enjeux de conservation de la nature. Cette année, grâce aux Espaces Génération Nature, il a permis d'accueillir et de sensibiliser le grand public. 

Un tel rendez-vous est très important. Il marque les esprits et les médias, en exposant aux yeux de tous les efforts entrepris pour connaître et protéger l'environnement et pointent les grandes contradictions économiques. Le déclin alarmant de la biodiversité nécessite toute notre attention et nos efforts. Chez les fées, on s'active pour apporter une pierre à l'édifice qui, nous l'espérons, aidera à l'appréhension de la richesse et de la beauté du monde du vivant.
Première présentation publique d'Immersion, nature augmentée
Pour ce rendez-vous international, le conseil départemental des Bouches-du-Rhône, le CEN PACA et l'agence de l'eau Rhône Méditerranée Corse se sont alliés pour proposer un dispositif immersif tout public en célébrant les fonctions naturelles des sols dans les Espaces Génération Nature.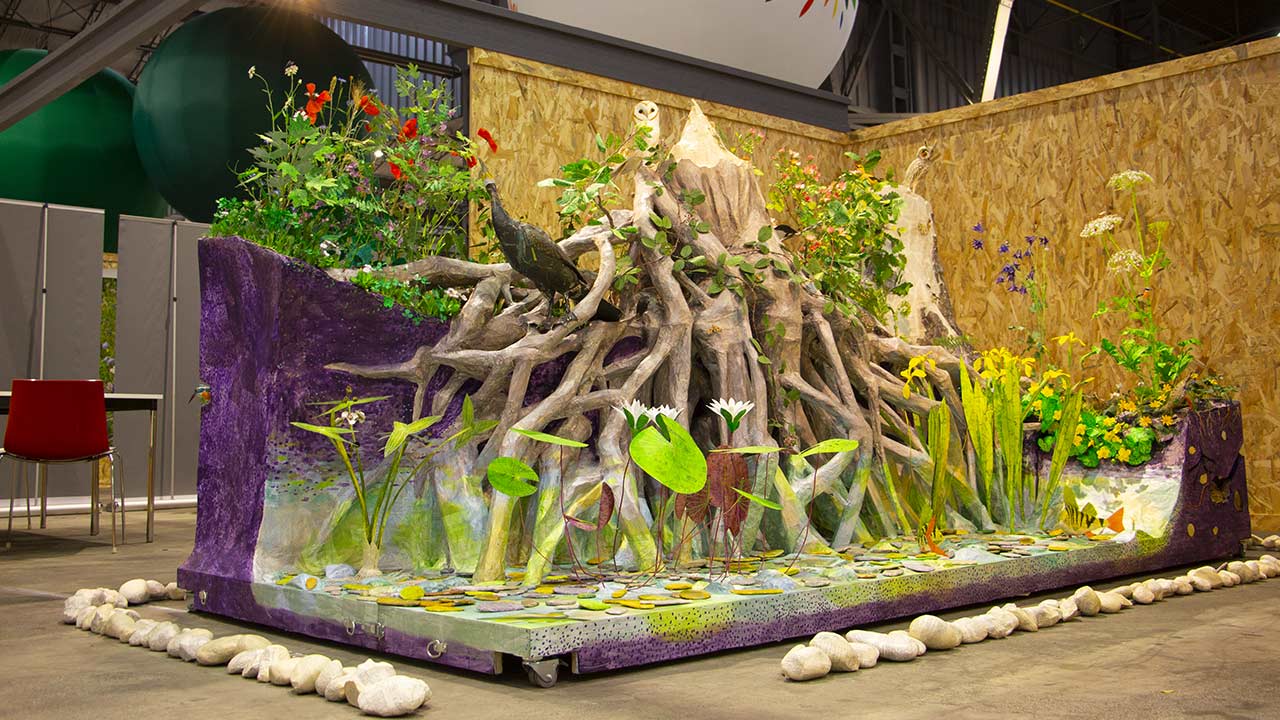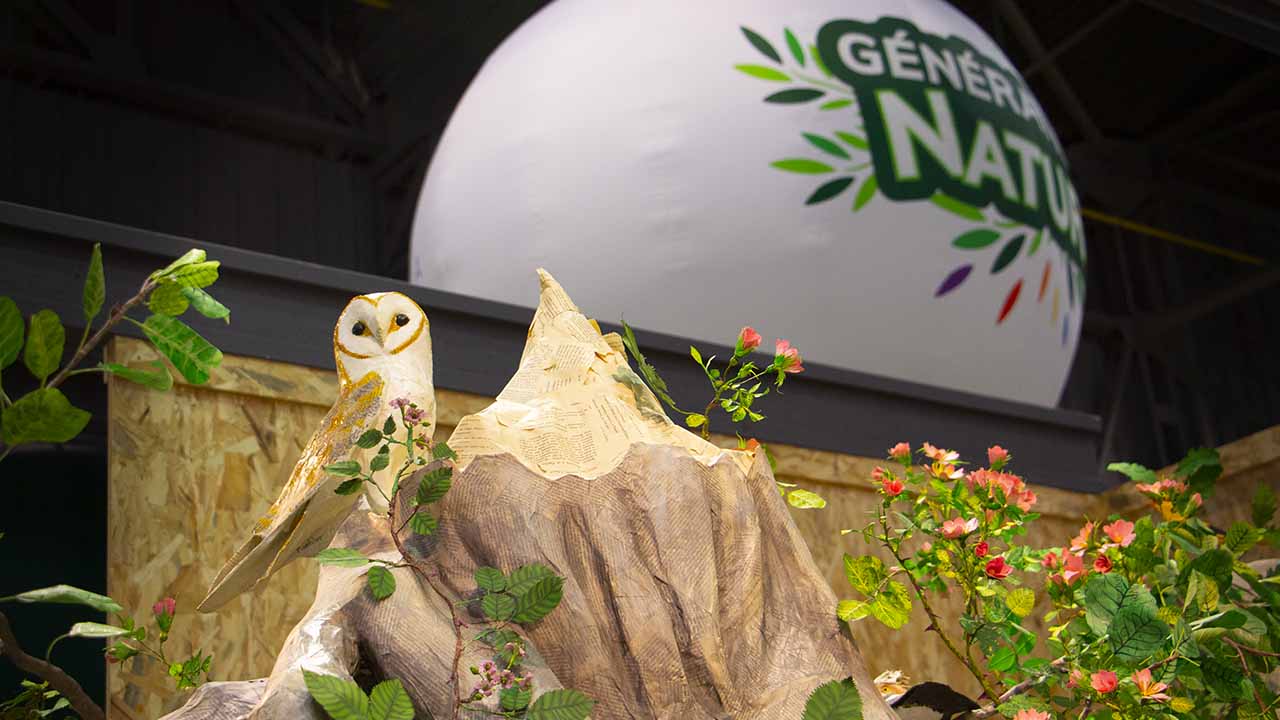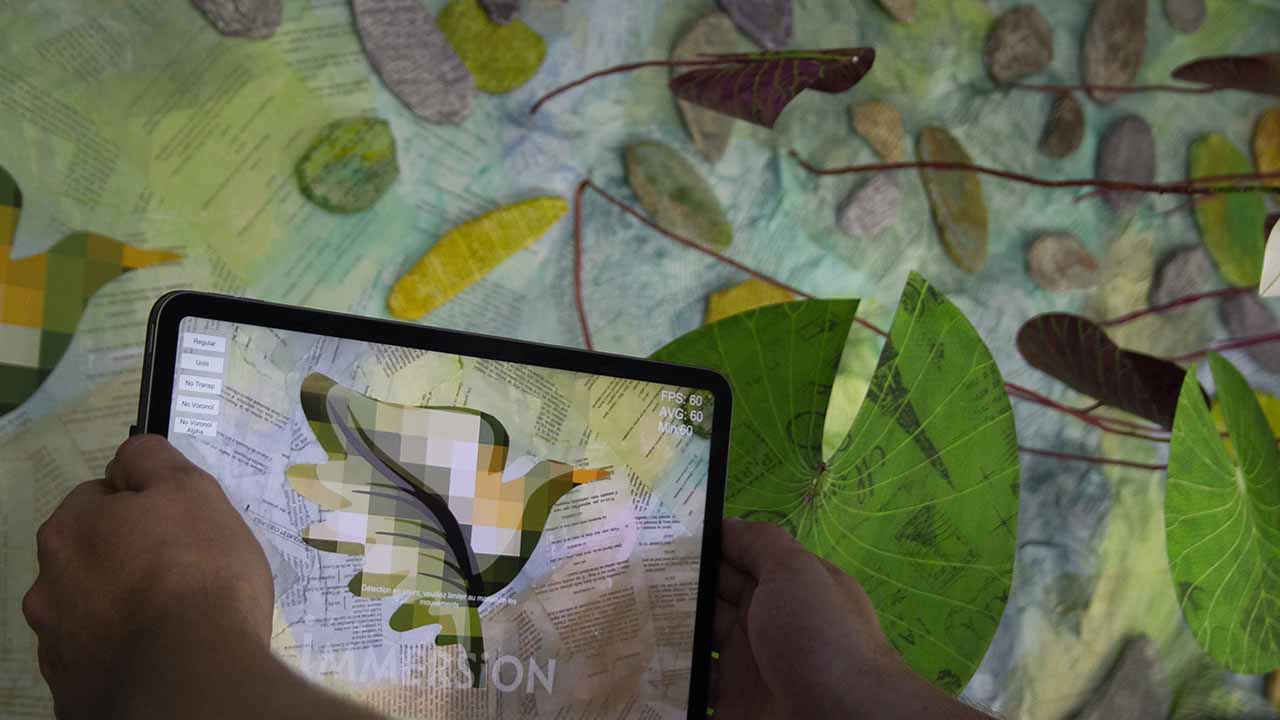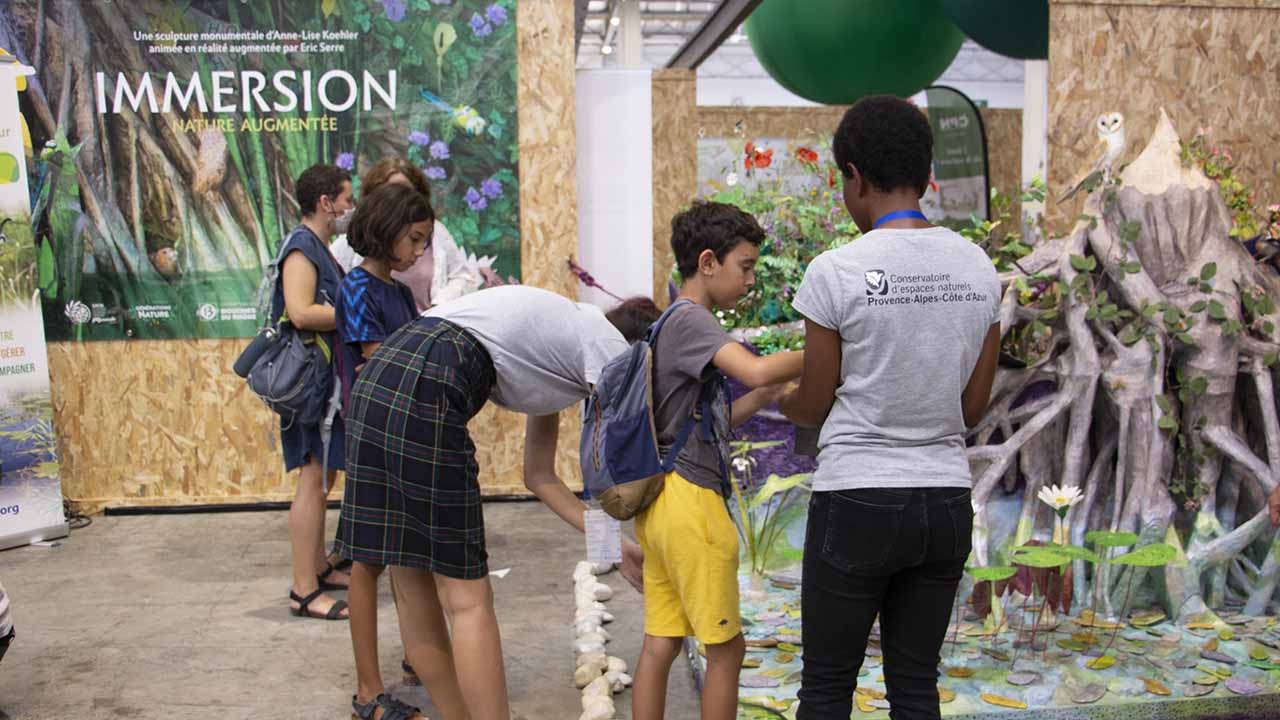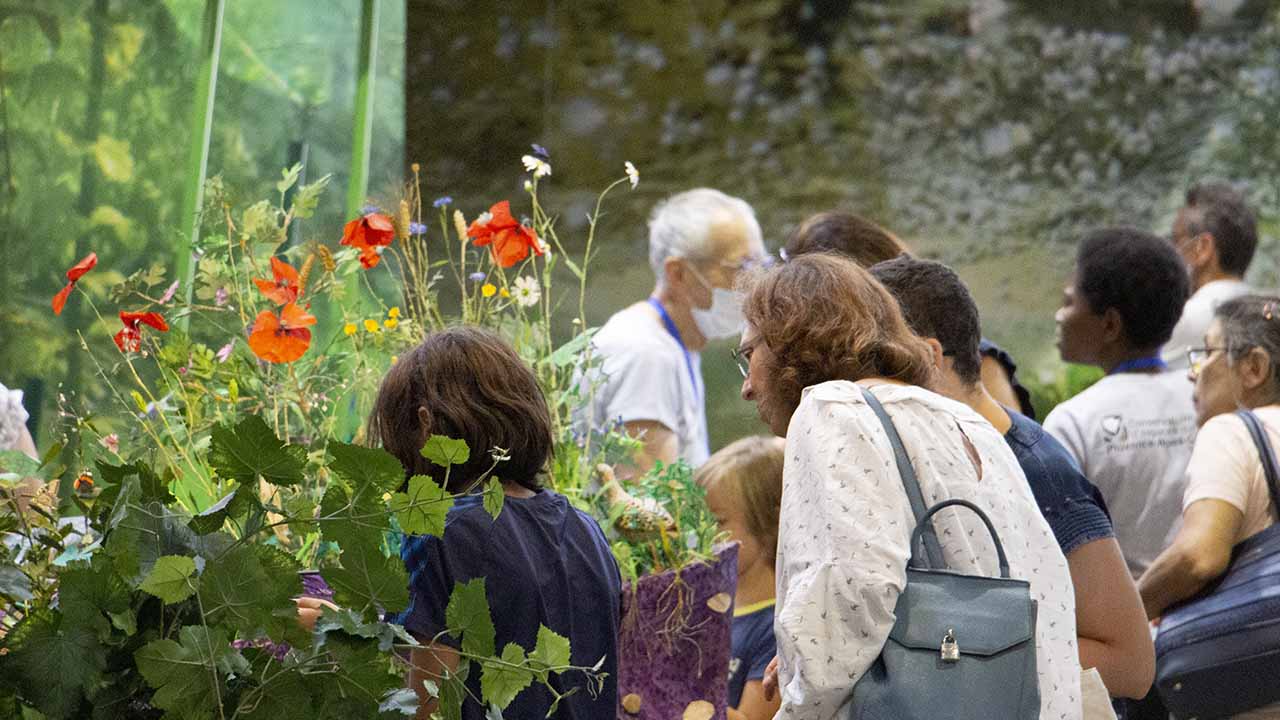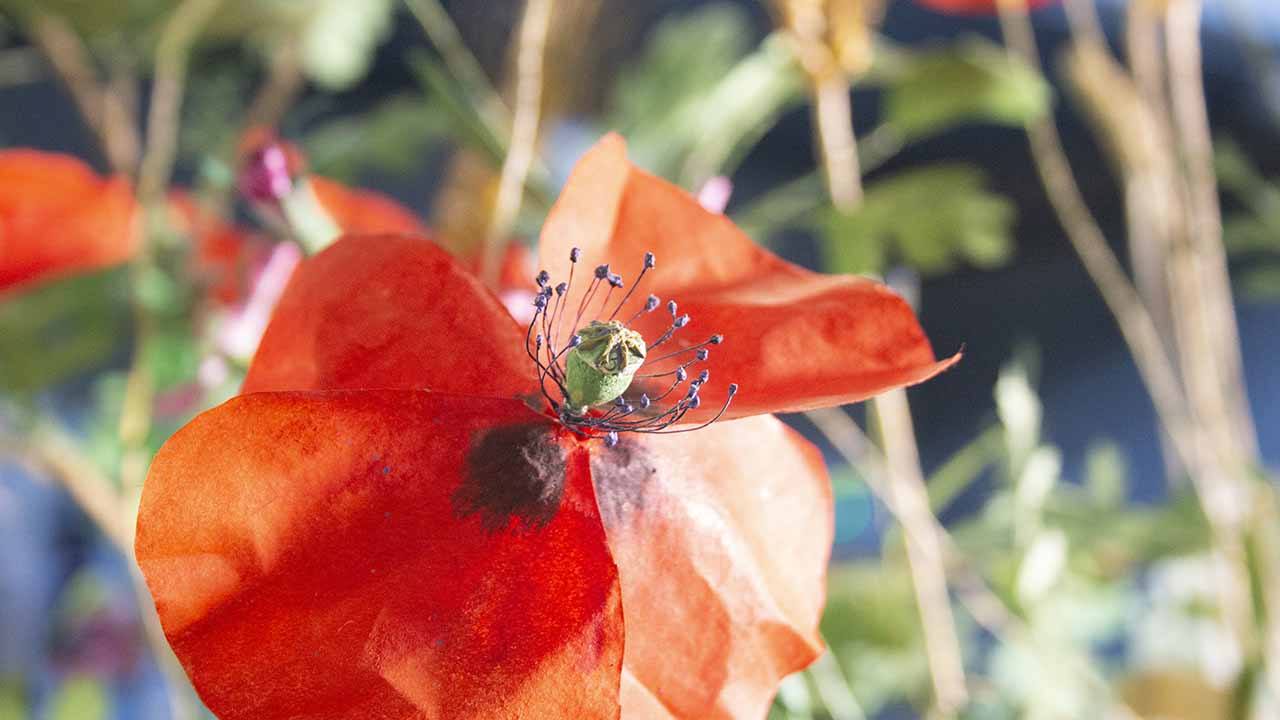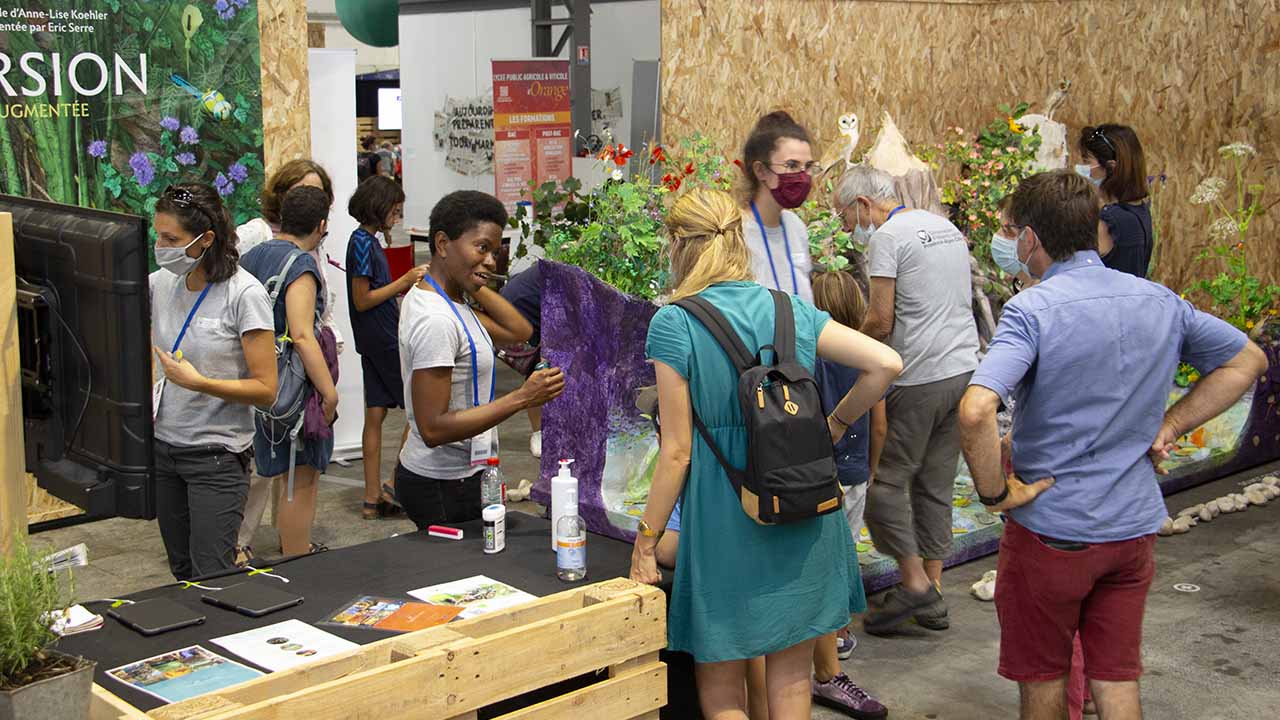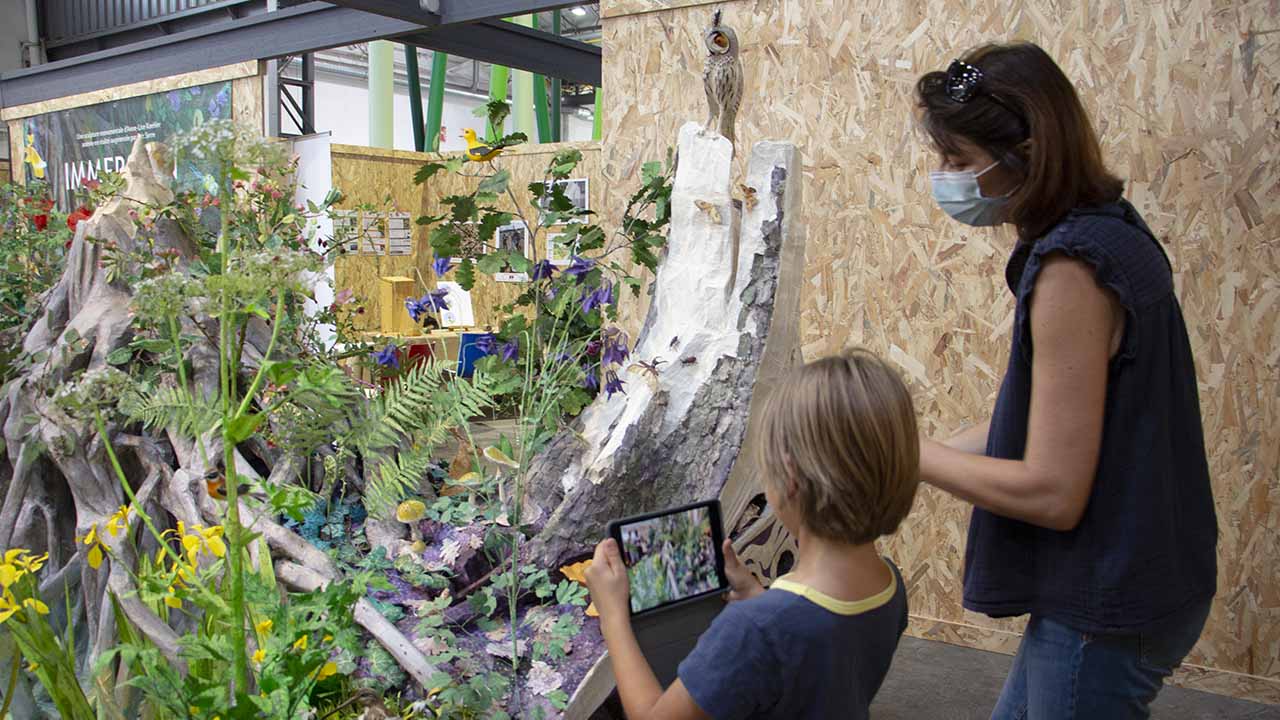 Quelque 25 000 visiteurs se sont déplacés au parc Chanot de Marseille pendant la semaine du Congrès, et nous estimons qu'environ 2000 visiteurs se sont promenés autour de la nature de papier d'Anne-Lise et son déploiement  numérique ! La taille monumentale de la sculpture n'a pas été sans poser quelques problèmes logistiques, mais l'équipe et tous les partenaires ont relevé vaillamment le défi.
Afin de vous donner un petit aperçu du chantier de fabrication, nous avons sélectionné quelques extraits illustrant la construction de l'œuvre en papier mâché au sein de notre atelier, quelques extraits de la conférence à Annecy en réalité augmentée  et sa vie au Congrès mondial de la biodiversité.
Autre coup de projecteur, le Criquet de Crau a rejoint l'aventure
Le public a eu l'occasion de voir le film d'animation sur le Criquet de Crau, réalisé par le studio des fées pour le CEN PACA. Il a été diffusé au pavillon Reverse the Red (RtR) durant le congrès pour sensibiliser à l'importance de la conservation de cette espèce. Reverse the Red est une organisation mondiale qui a pour but de proposer des actions communes pour assurer la survie des espèces et des écosystèmes. Comme son nom l'indique, ce mouvement souhaite « inverser le rouge », faire sortir les espèces de la « liste rouge » des espèces menacées. Plusieurs autres films ont été diffusés en même temps que le nôtre tout au long du congrès à la fois en ligne et dans le pavillon, certains contenus sont toujours disponibles sur le site de RtR.  
C'est une belle suite pour ce film qui présente l'insecte emblématique de la Crau et les dangers qui le guettent. Les efforts des scientifiques et des conservateurs ont réussi à lui donner un sursis et nous rêvons que toutes les chances lui soient données de pouvoir affronter le futur. Le document reprenant les objectifs et la stratégie de conservation du criquet de Crau est disponible sur le site de l'UICN. 
Soyons vigilants et toujours persévérants !
Présentation en avant-première du prototype Shamane
Autre bonne nouvelle, le prototype Shamane que nous venons de terminer est, lui aussi, présenté aux Congressistes. Cet outil de suivi des dynamiques de populations de chevaux sauvages est porté par l'association Takh. L'association a pour mission de réintroduire les chevaux de Przewalski dans leur milieu naturel en Mongolie, leur travail depuis les années 90 a déjà permis de réintroduire une petite population. Tout l'été, nous avons travaillé en collaboration avec Takh et Geomatys (société spécialisée dans le traitement des données géo-spaciales qui a créé l'interface), pour mettre au point ce premier prototype. 
Le studio se réjouit de ces coups de projecteurs et de ces retours dans les musées, salons et Congrès. Nous avons hâte de pouvoir bientôt présenter Immersion en exposition.