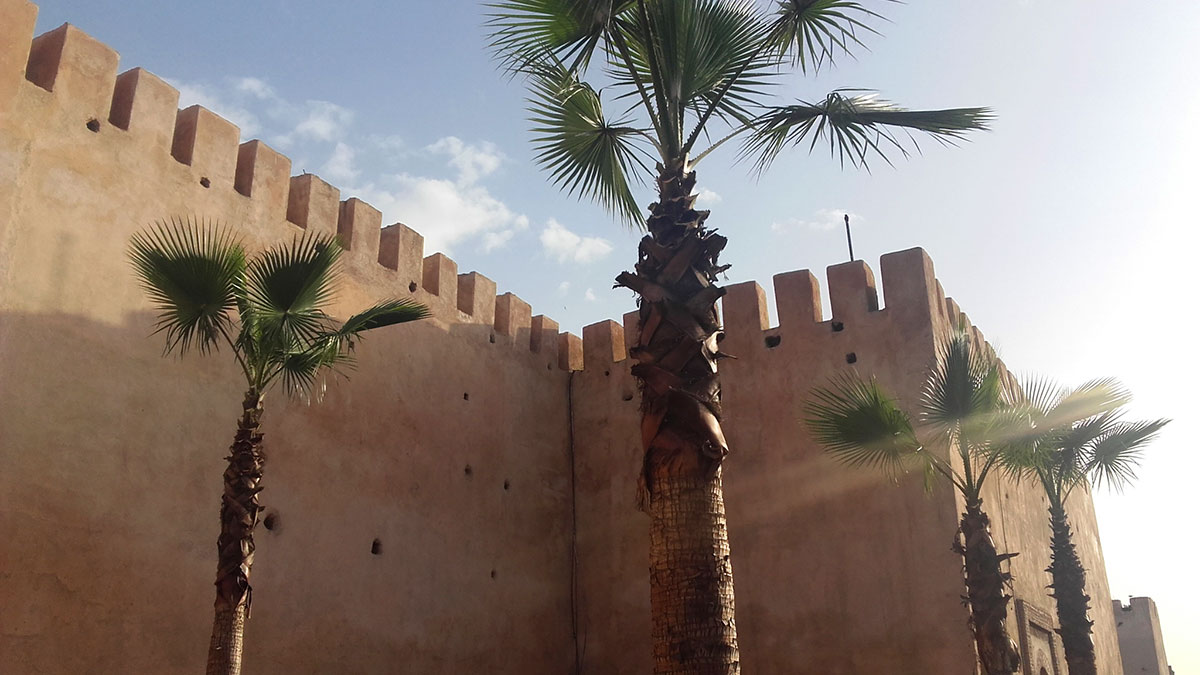 29 Mar

Une Fée à Fès

Quel séjour féérique !

Accueillie par des personnes aussi gentilles que généreuses, je suis allée présenter ce que Les Fées Spéciales savent faire avec des "Logiciels libres pour l'animation". Des étudiants des beaux-arts de Casablanca et d'autres d'arts appliqués de Meknès sont venus ; nos échanges ont été très riches. Ce moment et bien d'autres ont fait naître en moi des idées de formations à ces outils libres, d'ateliers -nomades- … sous forme de Caravane des Fées 🙂
à suivre …

Car j'ai d'abord fait de belles retrouvailles :

Alain Burosse, (ir)responsable historique des programmes courts de Canal +, maintenant écrivain, documentariste, voyageur et gratteur de polaroïds … c'est avec lui – archéologue de formation initiale – que je visiterai le Site de Volubilis *** …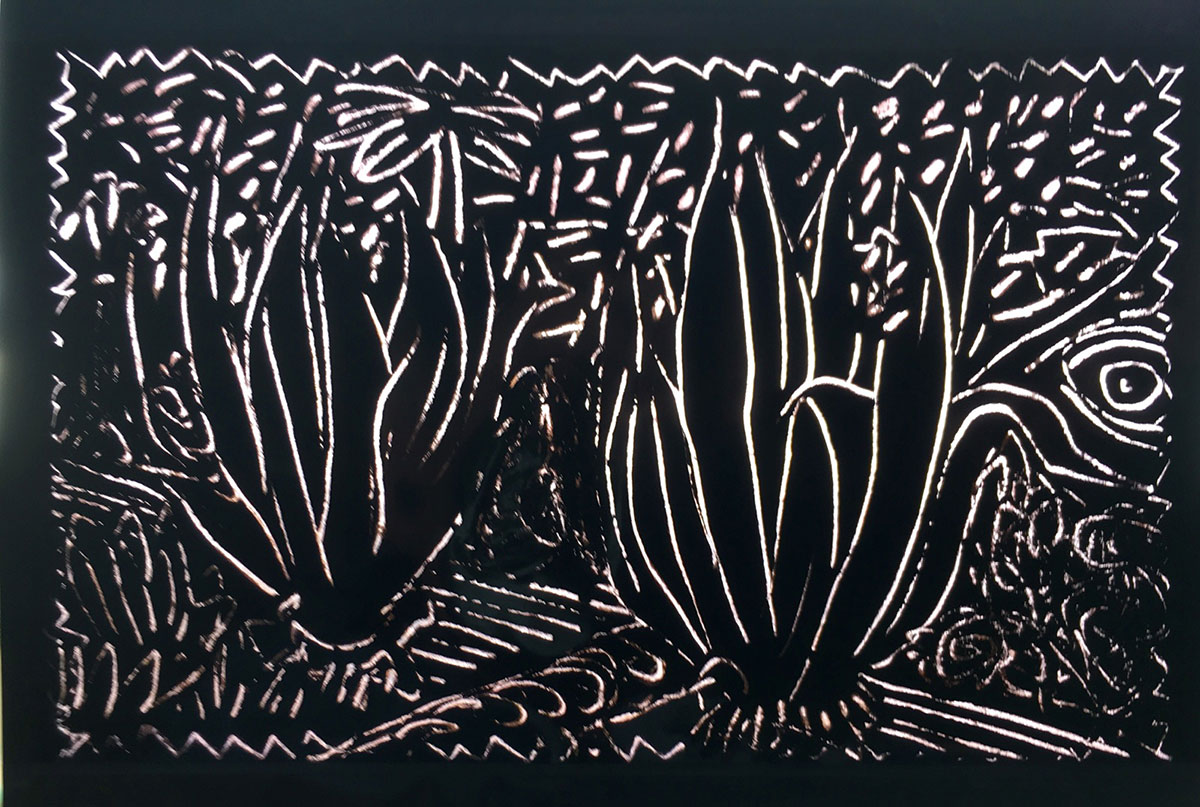 Marie-Anne Fontenier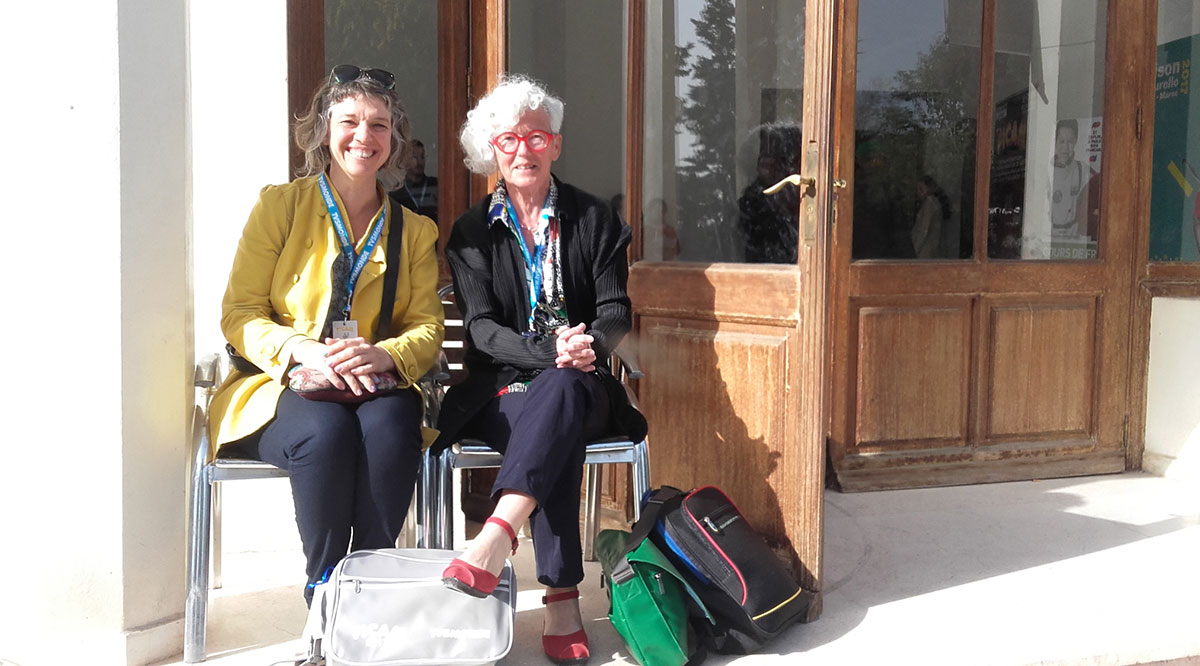 Fondatrice de Supinfocom, avec qui j'ai co-créé le festival des e.magiciens en 1999 à Valenciennes
Aujourd'hui présidente de l'association Nef Animation, qui organise des résidences d'écriture à Meknès (en cours) et aussi à l'Abbaye de Fontevraud (date limite de candidature le 6 avril), longtemps dirigé par Xavier Kawa-Topor qui présentait deux livres :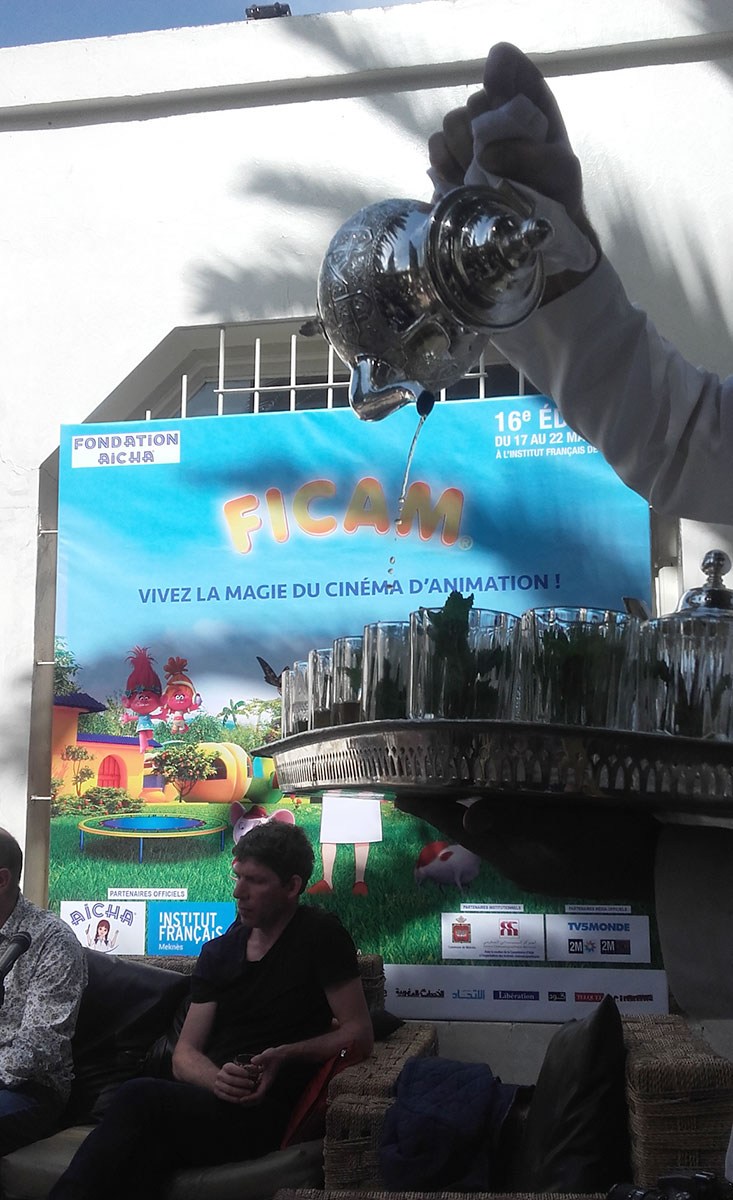 100 FIlms d'animation, ouvrage collectif
Cinéma d'animation, au-delà du réel : "Cet ouvrage traverse plus d'un siècle d'animation et démontre que le réalisme est loin d'être une affaire de prise de vues directe." … ça m'a directement renvoyée au sujet de ma thèse (soutenue en 1996) "La Synthèse d'images animées : au-delà d'une simulation réaliste" … je vous laisse imaginer nos discussions …
Formidables moments d'effervescence intellectuelle, de rencontres humaines et d'intelligence créative et collective autour d'un thé à la menthe 🙂
Là avec Benoît Chieux, co-réalisateur de Tante Hilda, enseignant à la Poudrière, qui animait un atelier de scénarimage
La 16ème édition du FICAM
C'est Mohammed Beyoud, le directeur artistique du festival qui a rassemblé toutes ces personnalités extraordinaires. Épaulé par une équipe de choc et de charme, il oeuvre à l'Institut Français de Meknès en partenariat avec la Fondation Aïcha.
J'ai pu dîner avec Michel Ocelot qui était venu présenter l'avancement de Dilili à Paris : entretien. En 2002, Michel fut le premier réalisateur invité au Ficam, pour sa 2ème édition : ça tombait bien, il préparait Azur & Asmar.
Au détour d'une ballade en ville, j'ai reconnu le Palais de la Princesse Shamsou Sabah, les marchands du souk, la fontaine aux belles …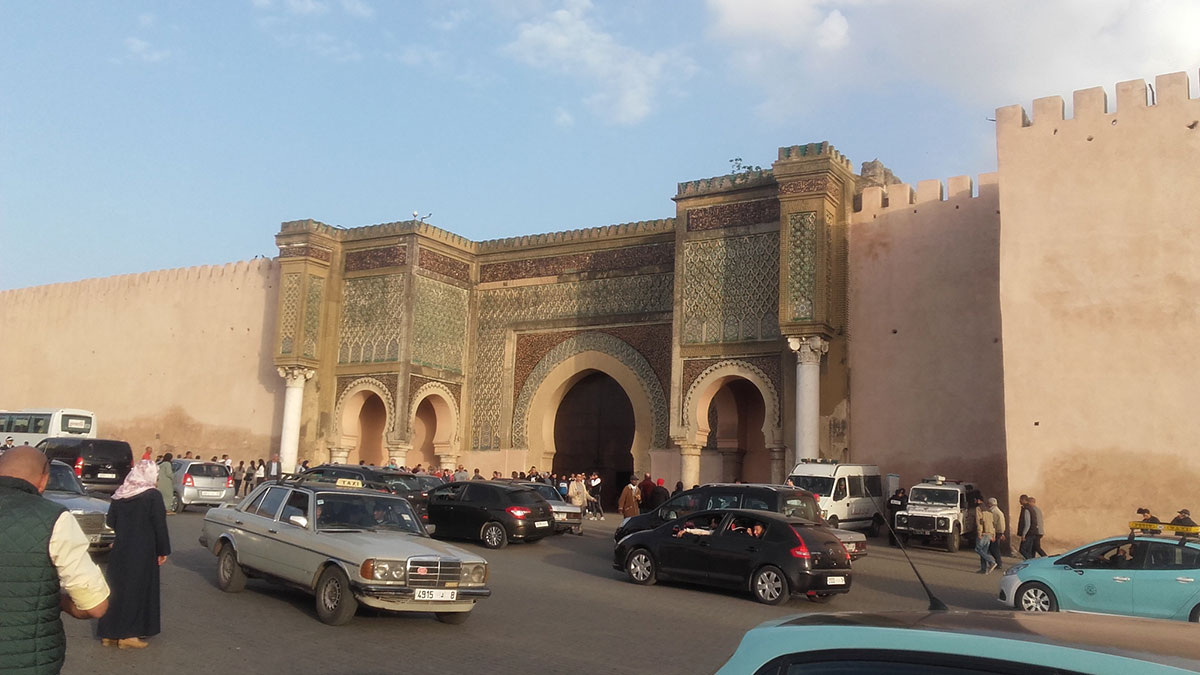 Une incroyable brochette de talents de l'animation internationale
Claude Barras réalisateur de Ma Vie de courgette
qui est venu présenté le making of de son film, et la marionnette vedette 🙂
Jean-François Laguionie réalisateur de Louise en hiver
Stéphane Aubier et Vincent Patar, réalisateurs belges de Panique au village (2002)
Georges Schwizgebel (Suisse) le maître de la peinture animée, L'Homme sans ombre (2004)
Michael Dudok de Wit (Hollande), réalisateur du long métrage La tortue rouge
et des courts-métrages :
Le Moine et le poisson (1994)
Father and Daughters (2000)
produits par Folimage
Bill Plympton (USA) homme orchestre indépendant : scénariste réalisateur animateur producteur distributeur, 25 Ways To Quit Smoking (1989)
David Silverman (USA) réalisateur des Simpsons, Interview
Stéphan Roelants, très touchant producteur de Ethel et Ernest réalisé par Roger Mainwood, d'après le roman de Raymond Briggs (grand nom au Royaume Uni) qui sortira bientôt en France
Une très belle rencontre avec Djilali Beskri
Le réalisateur algérien des Contes africains. Djilali a découvert des auteurs de BD africains en tournant un documentaire. Il a imaginé ce concept humaniste et généreux : proposer à ces auteurs de venir réaliser un film d'animation mettant en scène un conte traditionnel de leurs pays d'origine, dans son studio algérois Dynamic Art Vision. Un magnifique projet de 52 x 13 minutes. Déjà, 6 courts-métrages existent et composent le long métrage d'1h30 présenté au Ficam. L'Afrique du sud souhaite reproduire l'expérience en langue anglaise, les Caraïbes se sont lancées dans l'aventure également.
L'expérience est très vertueuse, car déjà 2 des 6 réalisateurs africains ont créé leur studio d'animation en rentrant dans leur pays. Djilali retournera les voir pour les former à la réalisation de films pédagogiques en animation. C'est tout un secteur qui se structure grâce à l'imagination généreuse de cet homme !
Très inspirant 🙂
Et j'ai donc découvert Volubilis
Sur les traces d'Éric Serre …
lui-même Sur les traces d'Héraklès, projet de web-série-doc
qui passe par le site archéologique de Volubilis et sa belle mosaïque des 12 travaux du héros, non loin du petit village de Moulay Idriss, à 30 minutes de Meknès.
Quelle belle saison pour découvrir l'endroit !
45 Hectares en pleine nature, grâce à la vigilance de son conservateur Mustafa Atki, aucune construction touristique n'est venue entâcher l'horizon naturel. En l'absence de Mustafa c'est Omar et Abdlilah qui nous ont fait visiter le site.
Un échantillon de ces merveilles :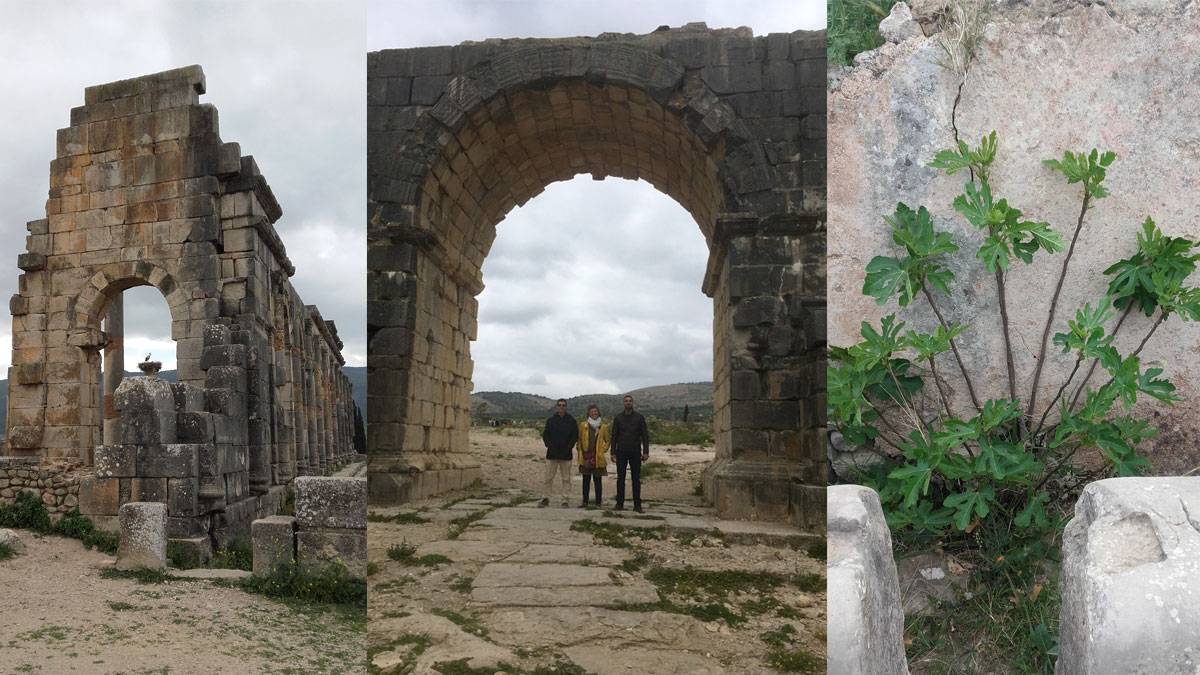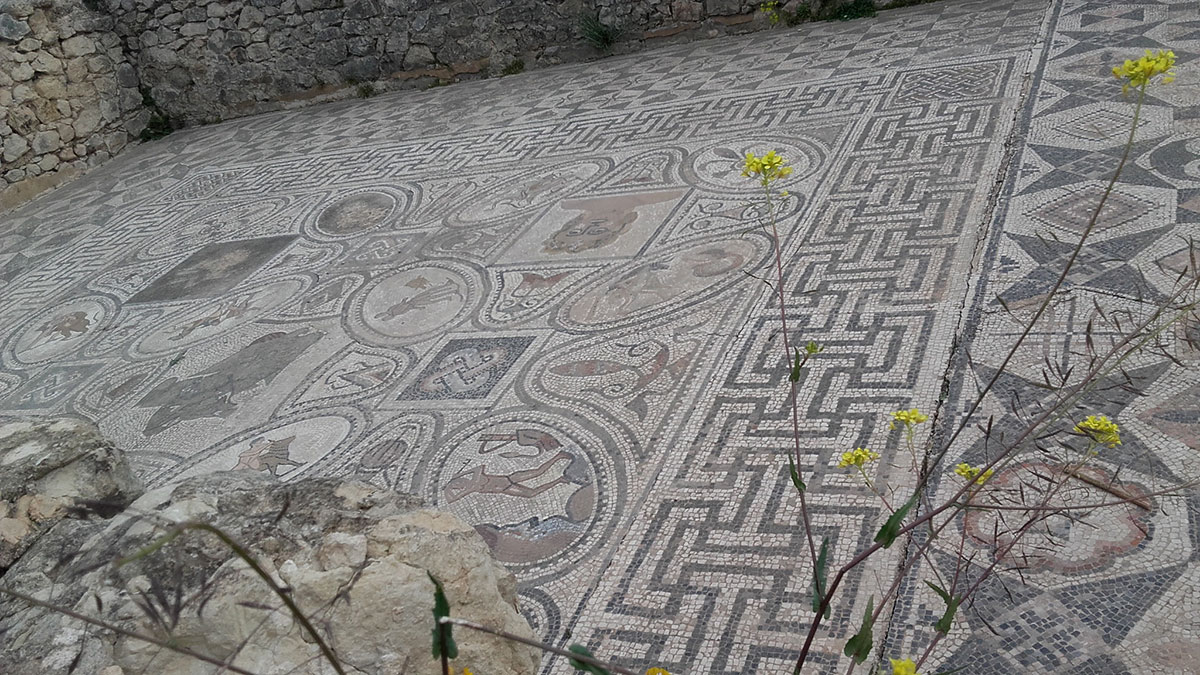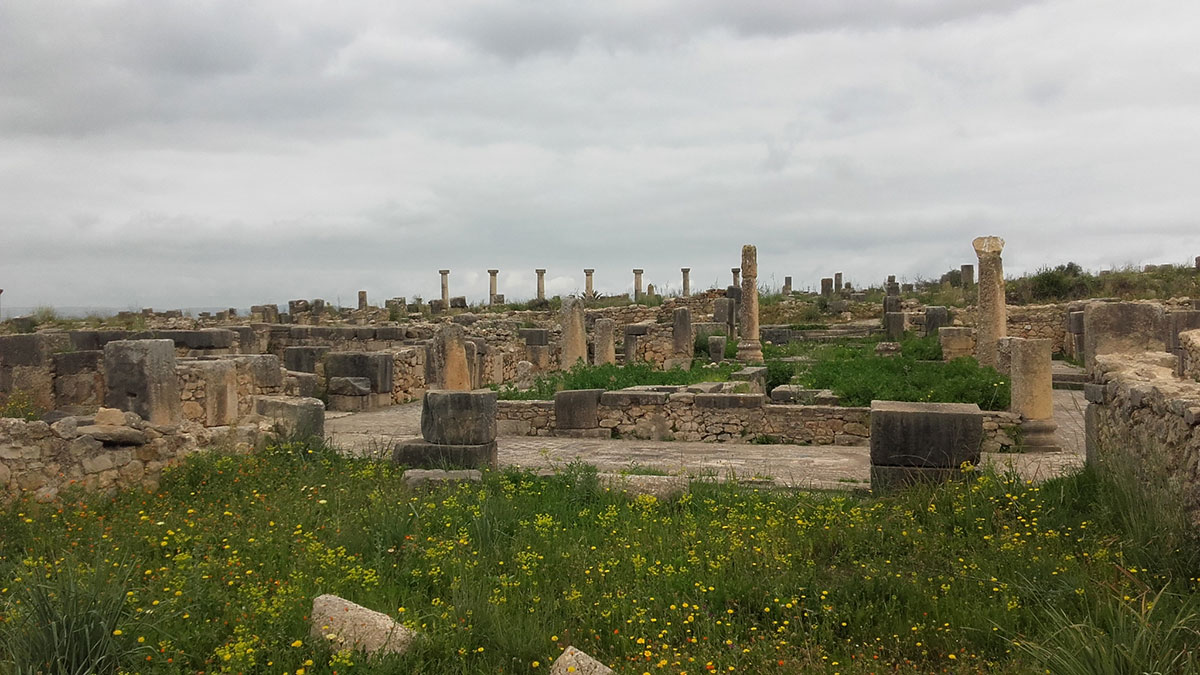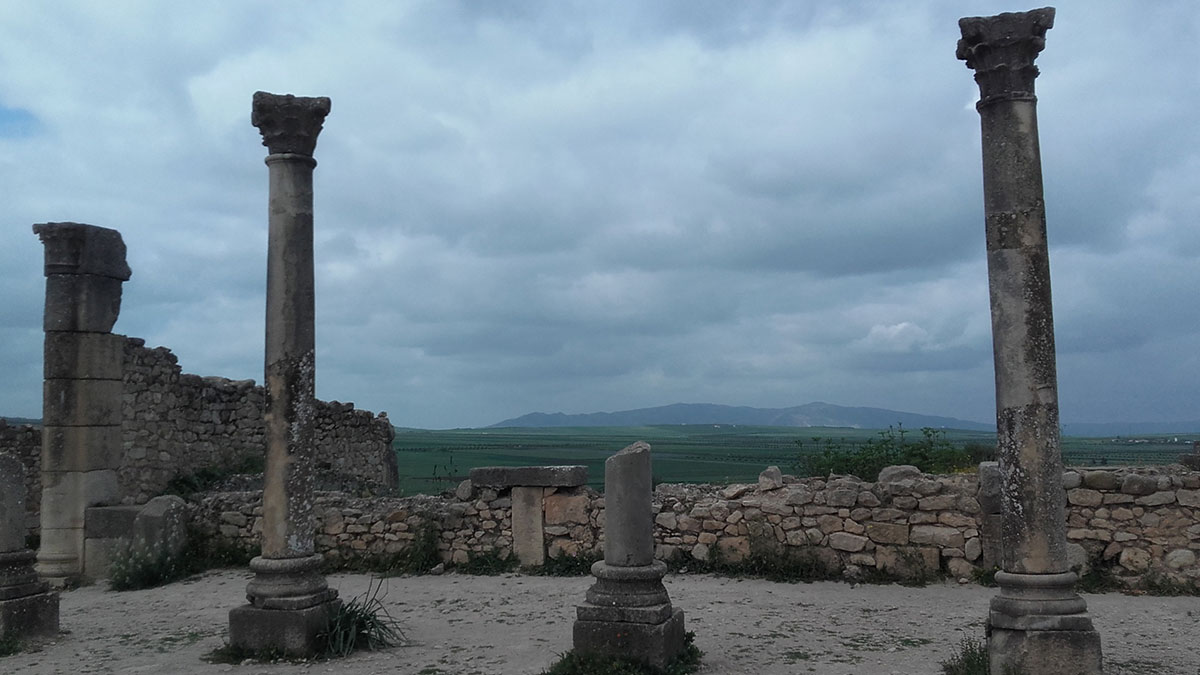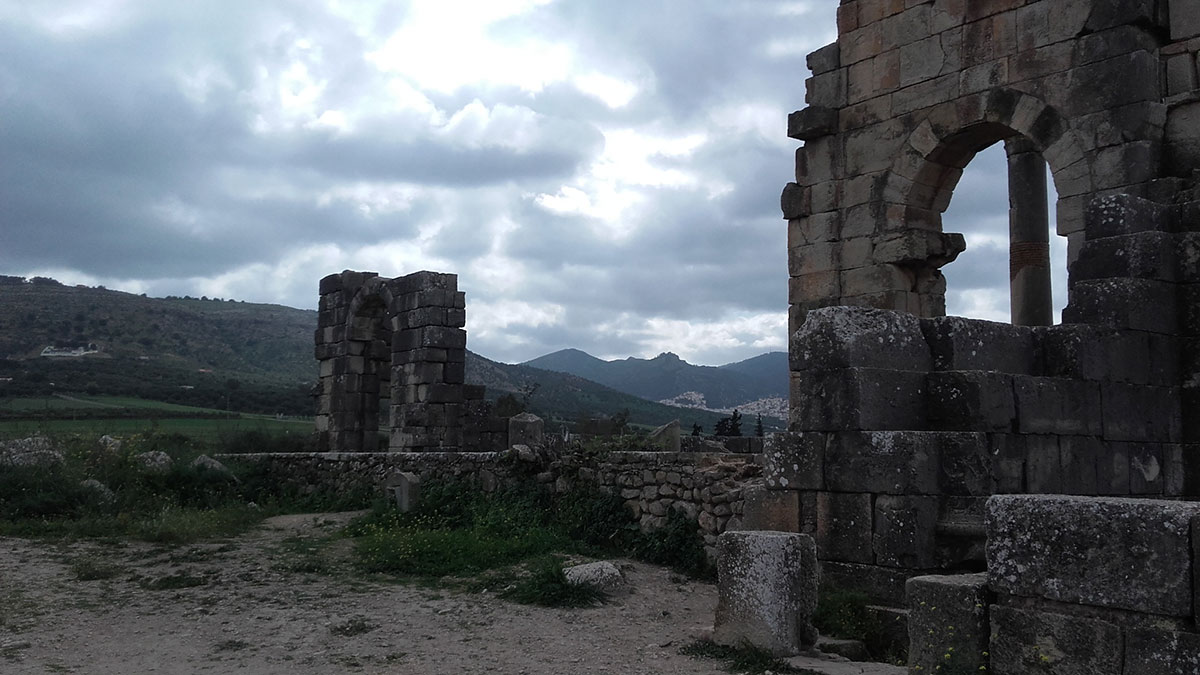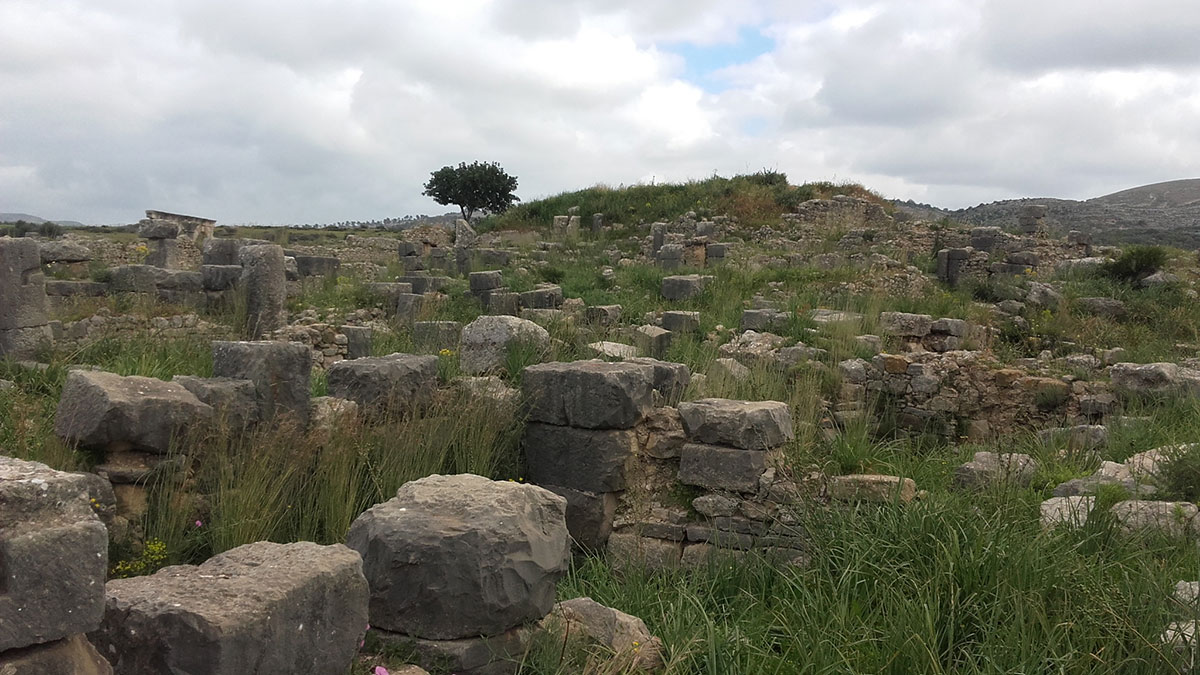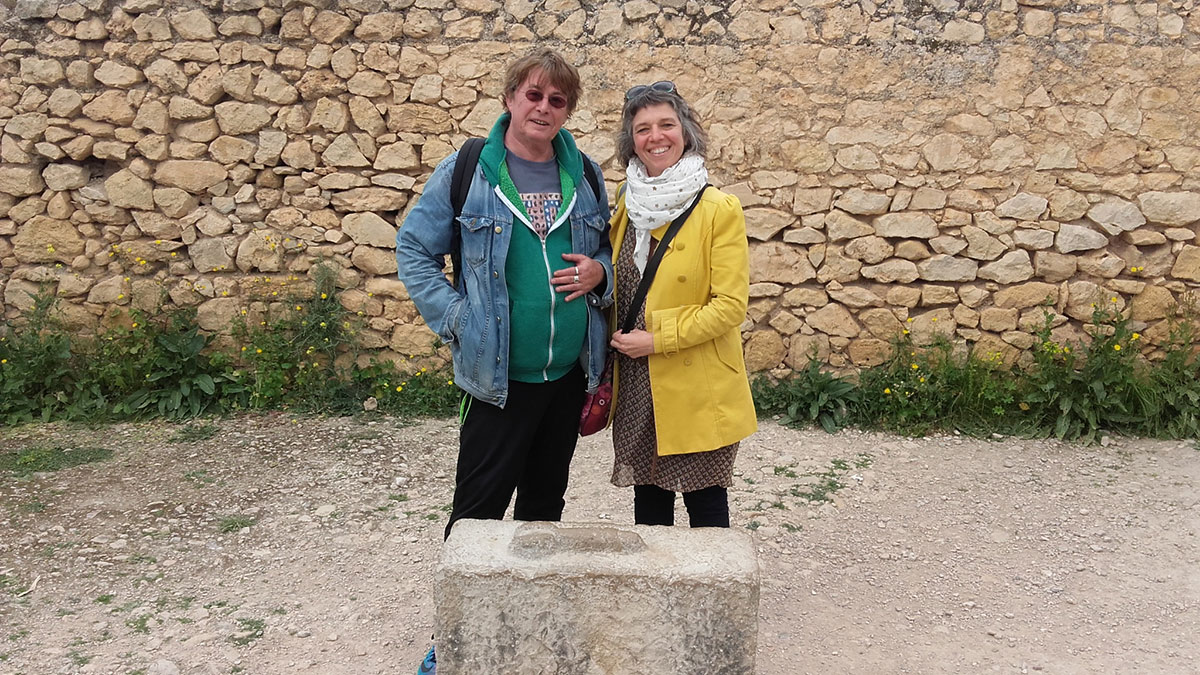 Avec nos guides marocains : Omar et Abdlilah, puis  Alain devant le symbole de la fertilité, qui a traversé les époques sans être endommagé !
De retour à Montpellier, je fais le voeu de garder en moi ce calme et cette gentillesse …
Inchallah 🙂
Virginie
Fée nomade …
Pour rappel : Le Programme du FICAM 2017 en pdf